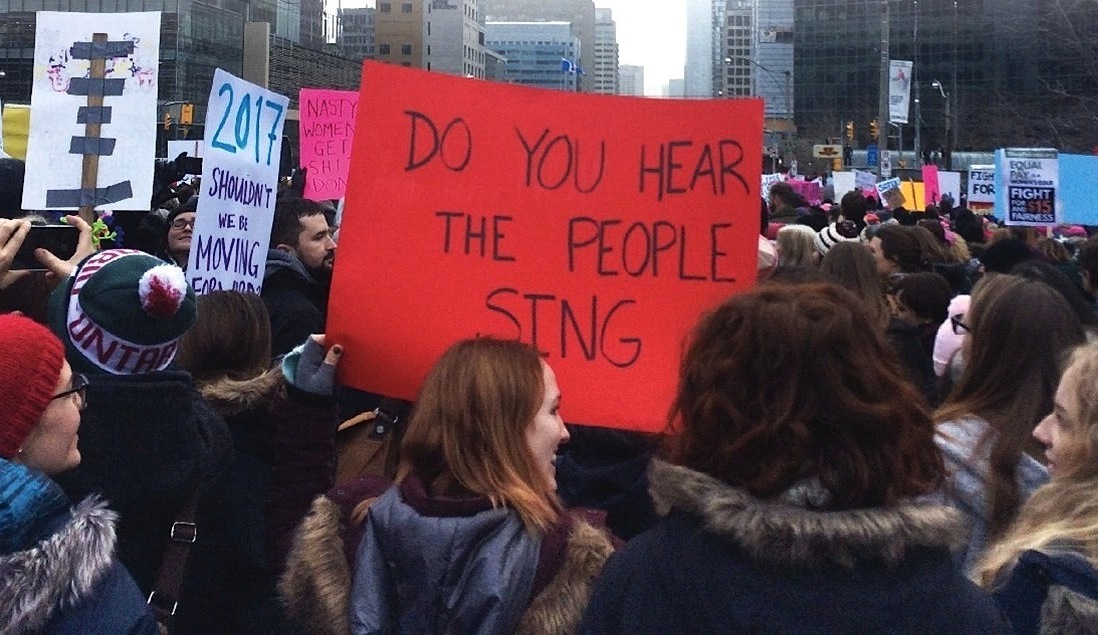 12 Feb

Singing for Social Change

Last week I travelled to Victoria, BC for the Ubuntu Choirs reunion, where over 40 Ubuntu song-leaders gathered from across North America to share songs, workshops, and stories from our home singing communities. This year's reunion was rich and fertile with discussions about singing for social change. With so much happening in the world around us, I came home deeply inspired to share more with our community about the power of singing together.

Singing together has long been used as a vital tool for creating positive change in the world. As a unifying force, group singing builds bridges across cultures and connects people to a common cause. Historically, group singing has been at the forefront of change, unifying diverse groups of people to come together in solidarity. From the civil rights movement of the 1960s, to the singing revolutions of eastern Europe, to the end of Apartheid in South Africa: people who sing together make change happen.

Workshop: Singing for Social Change
Sunday, March 5th, 2-5 pm
Lotus Yoga Centre, 100 Harbord Street

Join us for an enlivening afternoon of group singing exercises, and learn songs that you can take home to share with your community. Together, we'll learn a collection of songs for social change – for justice, for solidarity, and for courage in these changing times. We'll also explore the history of group singing movements worldwide, and how the joining of voices in song can build bridges of harmony, compassion, and joy.

$25 early bird (By Feb. 20th), $30 after.
Space is limited. For more info and to register, CLICK HERE.